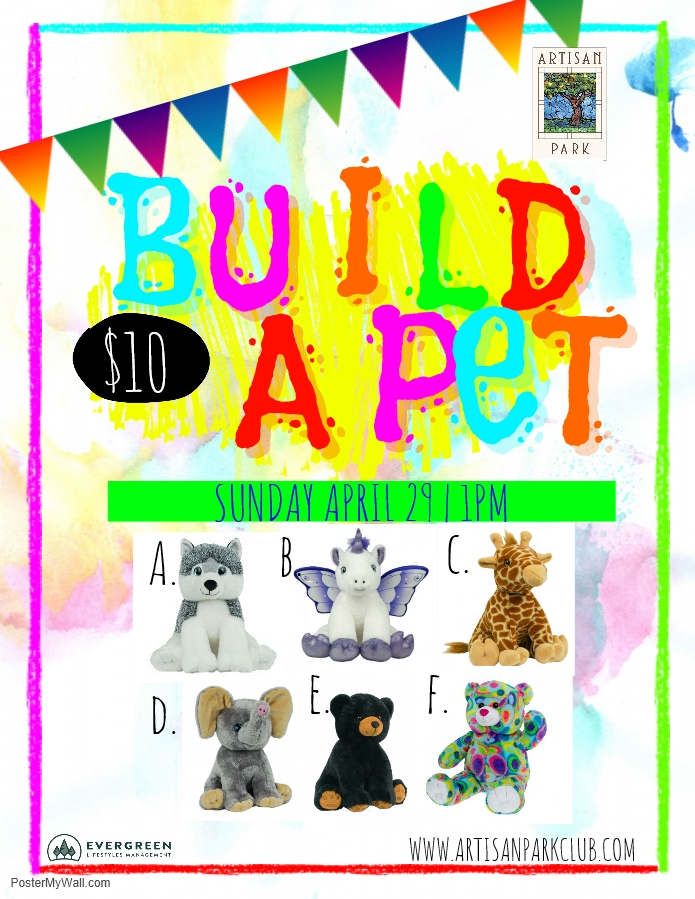 Please e-mail Amy at amallinder@evergreen-lm.com with your childs choice of pet (A, B, C, D, E or F).
Tickets are $10, you can purchase tickets at the Club from Bill or Doug. Tickets will be on sale April 13th.
The deadline to submit your selection is April 22nd. If do you not submit a selection there will be no pet for your child.
Each pet comes with a birth certificate, best friends star and a box to take them home.